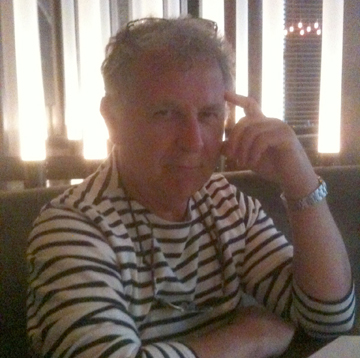 JOHN W. CERNAK received his undergraduate degree in Fine Arts from Indiana University and his masters degree from the School of the Art Institute of Chicago. In 1985, he studied photography in Paris, France through the Parsons School Summer Program. A professional designer, he has operated his own design firm, worked in publishing, and was a packaging design manager in the global sourcing department for a Fortune 500 home improvement retailer.
He was also an adjunct instructor of graphic design at Indiana University at South Bend and at Goshen College in Goshen, Indiana. He has lectured at the University of Notre Dame and at the University of Georgia, Athens, Georgia.
His career is now focused on full-time painting and photography. He resides in Chicago, Illinois.
John is on Facebook, or Contact Him directly.
Resume